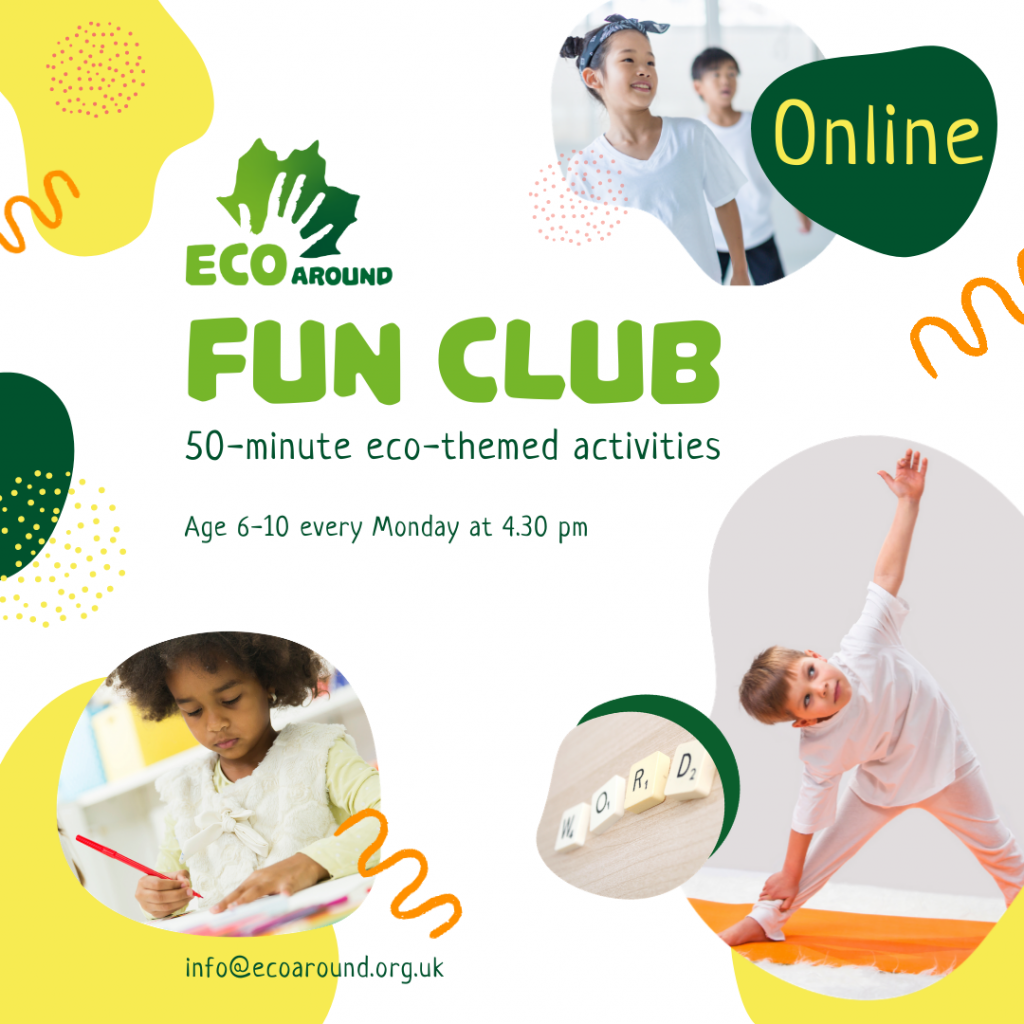 Join us for an eco-themed activity session. We are doing regular 50-minute sessions for children from ages 6-10.  We will be doing a short quiz, some drawing, word guess challenges to improve visual and language skills connected to eco themes. Also perhaps a bit of singing or dancing and some relaxing yoga to cool down. Mixing things up to keep their attention and get them moving a bit.
Themes range from pollinators to forests; oceans to living sustainably. All made into fun and easy to understand topics.
Age 6-10 every Monday at 4.30 pm
Starting from Monday 22nd February for 5 weeks.
Book One or more sessions