Cut down on meat and dairy products and move towards a plant-based diet
Eat local and seasonal 

fruit & 

veg, organic if, and buy them at a local farmers' market
Use less water (when you brush your teeth or take a shower)
Fly less and use public transport when possible instead of a car
Switch to a renewable energy provider for your home
Turn your lights off if you leave a room for a while and turn down the thermostat when you are not at home
Be part of the circular economy: reduce, reuse, repair, recycle
Cut down on single-use plastic consumption as much as possible
Buy second-hand items, sell, share, swap or donate unwanted items
Buy products that are fairtrade-certified (mainly food) or from sustainable resources (mainly wood and paper)
Share the experience of your own personal journey to becoming more eco friendly.
Why don't you write something on your blog (if you have one!) telling everyone about your own personal experience, sharing an idea or telling your friends about an event you attended for example?

This can help inspire family, friends or colleagues with making their own eco steps. You could also inspire others by setting up a social media account, sharing things about your own eco journey.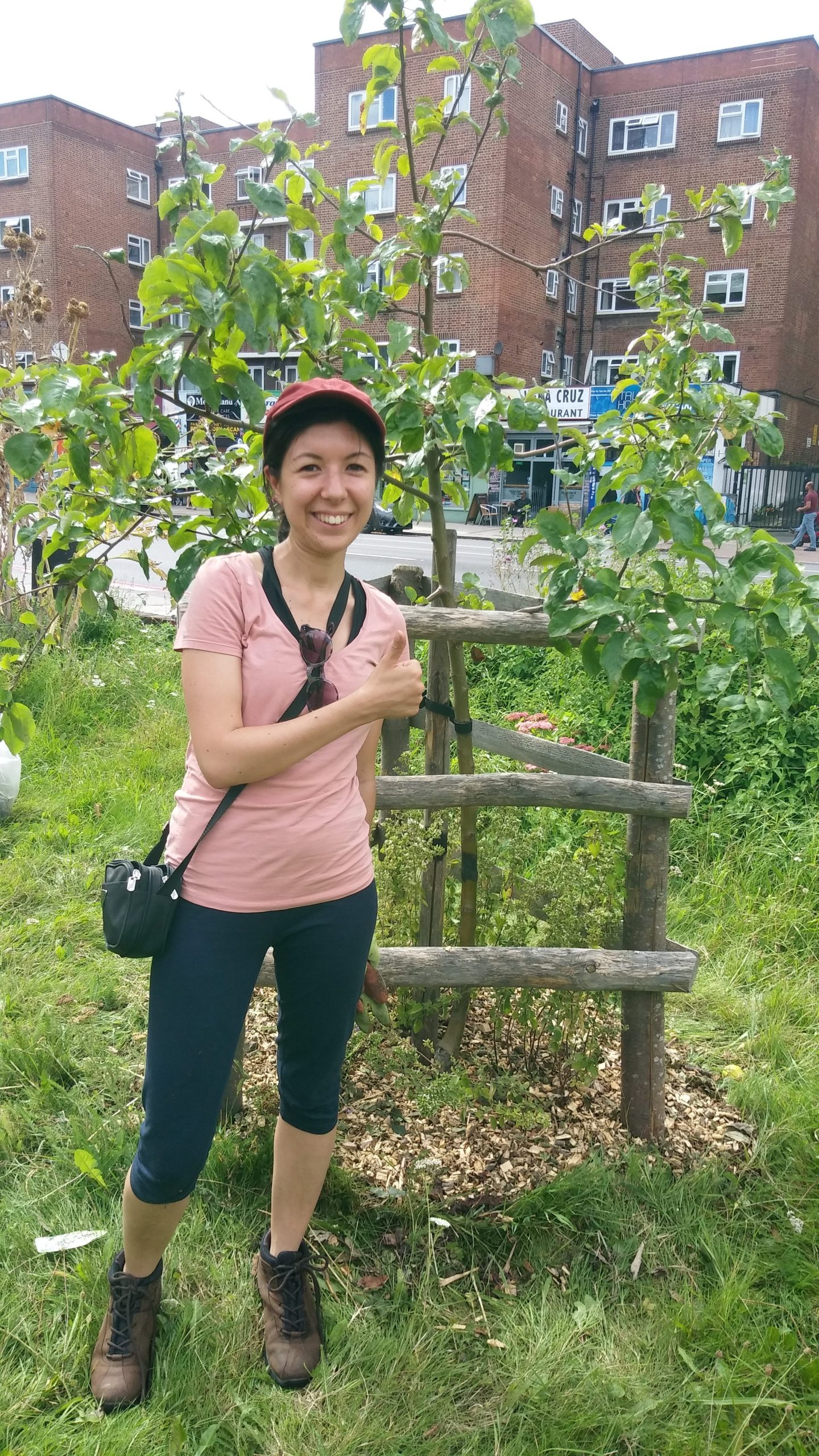 We have established a community of like-minded people so we can connect with each other. You can join our Whatsapp group about how to live more of an eco and ethical lifestyle, please contact us if you'd like to be added. We are a London-based community of people who share common interests and like sharing information on ethical and sustainable ways of living. You can also join us via our Facebook group page or follow us on Twitter.
We also meet to do community projects such as tree planting and litter picking.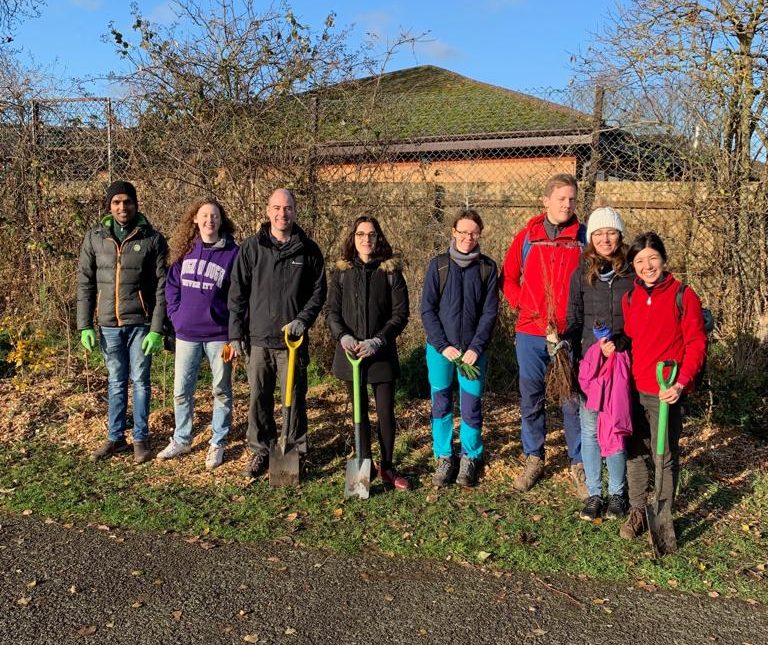 Eco Around UK needs materials, tools, plants and trees. You can help.
Workshops connect with children and give them fun and useful environmental help in  and about the community they live in. Donations help to fund the workshop space and materials needed for a rich and engaging learning experience.
Events bring people of all ages together to make a positive difference in their locality. Donations help to fund the tools, plants and trees we use to improve the area for all.
Would you like to be one of our eco volunteers in London? 
Here, at Eco Around we are always looking for people to help out. So, you can help spread our message and get people in London thinking about how they can reduce their environmental impact.
At the moment we are looking for the following: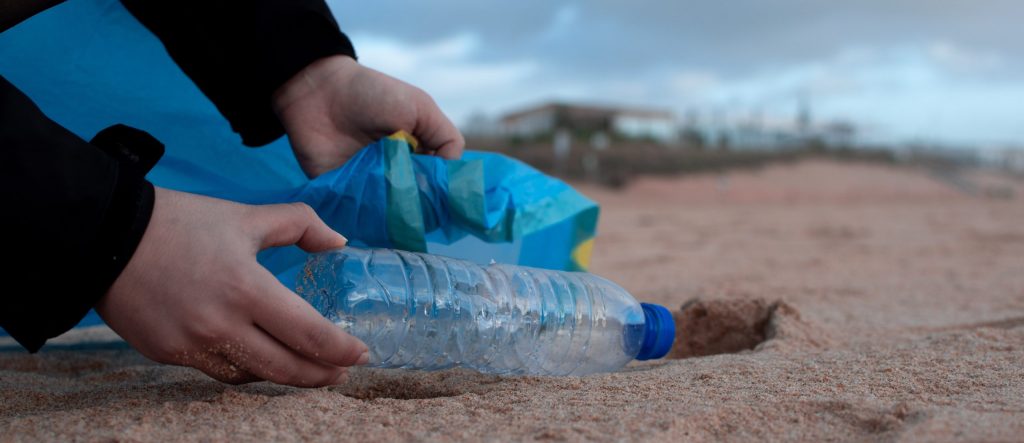 Currently, we are organising a set of 6 eco workshops for primary school children and their parents every two weeks in the Brixton / Herne Hill area. They would initially be free of charge but a donation is welcome from attendees.
We would need volunteers to work for around one hour thirty minutes to support the main organiser from preparation until closure. During the workshop you would be assisting parents and children with their tasks. Also, giving demonstrations on how to do specific tasks. Or, perhaps something a bit different. Mainly a support role with something new and interesting each time!
After training on how to deliver these workshops there is the possibility of taking a leading role. You could start these workshops in your local area as a paid tutor and do training for our next eco volunteer!
You should already be interested / active in sustainability or willing to start thinking about your environmental impact. Motivated to inspire the next generation of eco warriors!  
We are looking for someone who can help out Ludo and Jon with creating posts online for our blog. Replicating the post across our social media platforms on Facebook, Instagram and Twitter. You will also need to add images and details to each of the posts.
You should already be interested / active in sustainability or willing to start thinking about your environmental impact. Motivated to inspire the next 'eco warriors' through the power of social media.
We would prefer someone with a bit of experience although we are open to applications from people who are new to social media. As long as you have lots of energy and enthusiasm then we can teach you the rest!
HOW DO I APPLY FOR ONE OF THESE VOLUNTEER ROLES?
Please send to the following address: 
info@ecoaround.org.uk
 your CV and a brief description in your email to tell us why you would be suitable for the role,
Why don't you partner up with us in order to put on an event or workshop?
We have done a number of events and workshops in the past to help raise awareness. We had a stall selling eco products and did a workshop for children on reusing vegetable scraps at Green STEM Fest – Our Planet in February 2020 at the University of Greenwich. 
Let us know if you would like to organise something if you are:
An organisation looking to do a team-building event
An organisation similar to ourselves looking to put on an event or workshop
A school or any other educational establishment looking to do an interactive learning experience
A group of work colleagues 
Some friends looking to do something different