Jon has a pair of trousers with a hole in and some holey socks too. So, he wondered 'how can I recycle clothes too worn to wear?' Of course, there may be the opportunity to patch up your old clothes so this should probably be your first thought. In fact, Jon has fixed his trousers before with an iron-on patch. This has extended the life of them for now although they are looking a bit worse for wear! Another solution would be to learn how to stitch up those holes in your socks. There are courses you can go to in order to do this. You can upcycle your clothes or just sew up that odd hole here or there!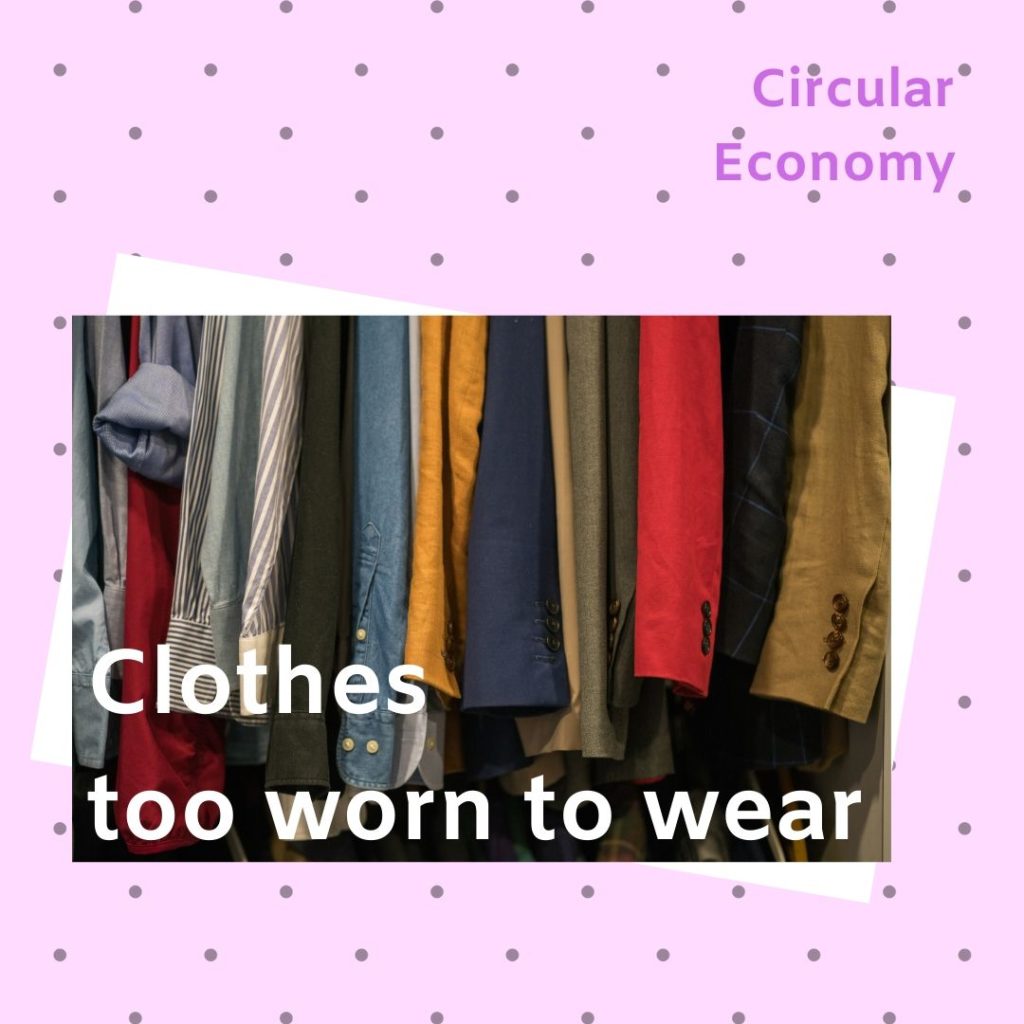 Mending Workshops
Ludo, by recommendation of a friend, who is a fashion designer, recently took part in the mending workshop organized by Untied workshops. The aim of the project is to bring people together in a relaxed and friendly environment by learning how to stitch and mend your clothes. Learn how to take care of them and make them last longer. You can also experiment with your creativity by using embroidery techniques like this fish which Ludo made.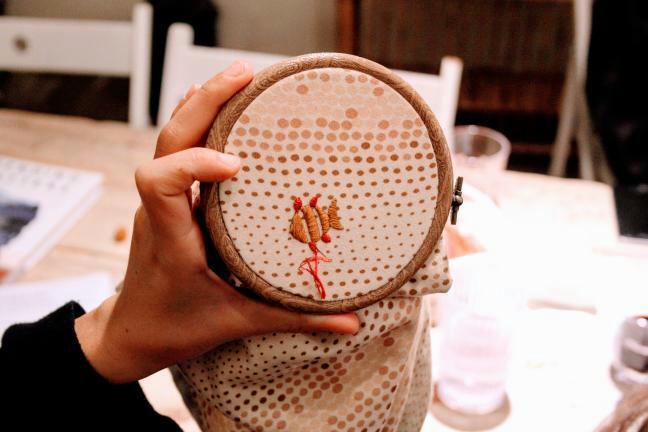 Keep an eye on their Instagram channel or on Eventbrite for upcoming workshops.
Recycling clothes
As a last resort you can find a place where you can recycle clothes too worn to wear. There are a number of places you can take them nowadays.
– Think about banking it instead of binning it. You can find clothes and textile banks in local car parks and supermarkets.
– Ask your council. Many councils offer clothes and textiles collections. Check on your local council's website to see if they do this.
– Book a free home collection. Some charities offer a free home collection service. Also, H&M collect clothes too worn to wear in store. Schuh give customers a £5 voucher for handing in a 'wearable' pair of shoes in store.
– Alternatively you can get creative instead. Turn old clothes into something that can be treasured. You could think about making a skirt for a doll, make a stuffed toy or a headband. A memory quilt can also be a good idea.
So, make it a bit of a challenge for yourself to either make something out of old clothing or turn it into something else. The circular economy is important in our battle to reduce our carbon footprint.