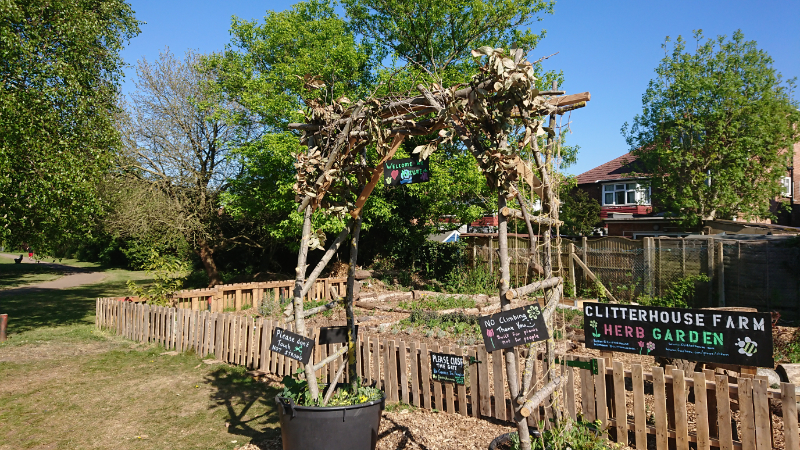 Clitterhouse Farm herb garden
If you take a look around your local area you can always find community initiatives to help the environment. In order to support eco projects in your community all you need to do is find out what's happening locally. Jon found a great little project near Cricklewood and Brent Cross, Clitterhouse Farm. He bought some plants from them, here was his shopping list:
– 2 x Tomato plants
– 2 x Jerusalem artichoke plants
– 3 x Swiss chard
– 2 x Cosmos
– 2 x Nasturtiums
– 1 x Large pot (to re-pot an existing plant)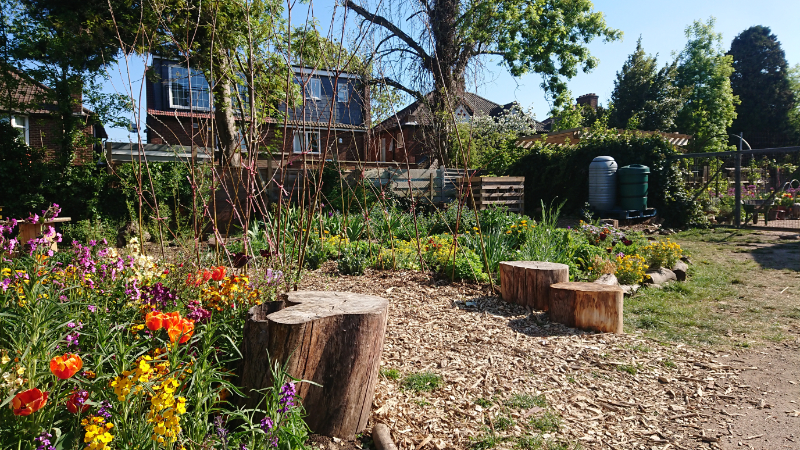 Clitterhouse Farm
They have a great community garden where people can help out by cultivating vegetables and growing flowers. It looks really beautiful and the whole area has a very pleasant and relaxing vibe to it. While I was there Thomas (one of the founding directors) was working on the recently planted herb garden. It was already starting to look impressive! Speaking to Patrick (farm garden manager) I understood how enthusiastic they were about the project. It's located in a forgotten area of London and they have ambitious plans to convert the derelict Victorian buildings nearby too. All with keeping sustainability in mind.
One of the key components to their mission: 'We are passionate about sustainability and reducing our impact on the environment. We are guided by the 10 Principles of One Planet Living.'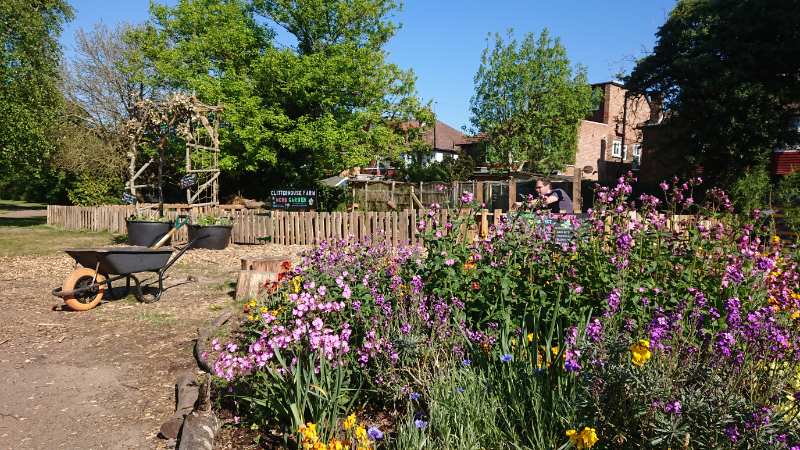 Clitterhouse Farm
So, Jon was impressed with what that were doing and felt his small contribution at least went some way to helping them. It seems as if anyone can volunteer there too so when things return to normal Jon is thinking about heading down.
Tree Adoption
Adopting a newly planted tree locally was something else Jon discovered he could do too. Particularly within their first year newly planted trees need plenty of water. So, when the weather is dry Jon heads over to one of his local streets and waters it. There was also the suggestion to fill the area around it with soil and plant some flowers. Helping the local area look more pleasant and cared for, and a chance to attract some bees too.
Adopting a tree
Support eco projects in your community by simply keeping an eye out to see what's going on locally. Jon found both these projects through his community facebook page in Willesden Green. So, what are you waiting for? Get out there and start making a difference!