One of the keys to solving our ecological issues is to get schools engaging with locals. A lot of young people are very aware of environmental issues. With eco projects schools can involve locals and create green communities. Thinking about their future, how they would like it to be and what they can do to act.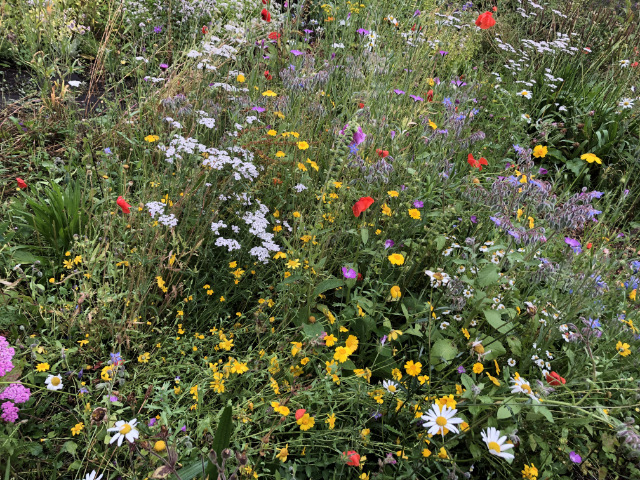 Some bee-friendly flowers at Grove Academy community garden
Jon spoke to a secondary school, Grove Academy in Dundee not so long ago. They had a chat about sharing some eco ideas and how they can promote themselves better. The school already has a community garden, Grove Garden which is now well established. They have even set up an app (http://grovegardenapp.co.uk) with primary school pupils. You can scan QR codes around the garden so you can identify plants and flowers. They were looking for some ideas as to how they can be more visible. So, the plan is to get people engaging with them more.
Boat bug hotel at Grove Academy community garden
Other ways schools and newly formed green communities can work together is by involving local green organisations. We recently wrote about another organisation, Andover Trees United who do tree-based teaching for children. Working with local children they teach them about trees and how to look after them. Passing knowledge onto the younger generation and inspiring them is vital to making our world more sustainable. Therefore, creating the link between themselves, school children and ultimately the schools themselves.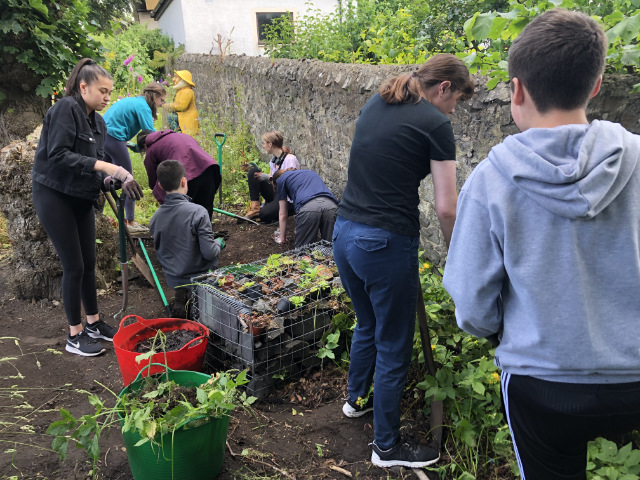 Grove Academy working hard in their community garden
London initiatives
In London there are similar initiatives and we are looking to work with schools and children to pass on knowledge. There was a project in April that we were hoping to get involved in with Eltham Enviros. Introducing ourselves to the local community and doing some workshops. At Green STEM fest back in February we did a workshop to grow vegetables from scraps. It proved to be very popular and we planned to do something similar again in Eltham until the lockdown hit. Let's hope we can do something soon!
Although, we have spent our time well, improving our presence online and promoting ourselves on the web. We are doing a competition at the moment about pollinators. You have another week now to enter, the closing date is 7th June. Our family quiz will be on the same day, Sunday at 5pm via Zoom.
We look forward to seeing you there!